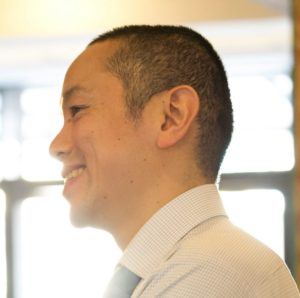 "Shaping the future of sky"
We approach to "skyward" social agendas through development of next-gen aircraft / aviation law, and education for engineers.  Flying car, just for an example, will be impact not only on current aviation technologies, but also on automated driving, urban planning and life style, infrastructures etc. as well. There are a lot of agendas are lying on, so we will approach to them by involving industry-government-academia people in and find better solutions for our next generations.
" Where there's a will, there's a way. " ーLincolnー
SOM President&CEO – Masahiko Matsuhashi
---
Biography
・2002―2004
Waseda Univ. graduate school : Architecture
(Research for Structural Optimization Theory)
・2004―2005
Craft man for Sensoji Temple/Asakusa Shrine
・2005―2010
Structural Design Office
(Structural Design, Analysis, Research Project with Nagoya Univ.)
・2010―2017
Aircraft Design Company
Executive Officer(Stress Engineer for aerospace and Management)
・2017-
Skyward of Mobilities Inc.
President & CEO
・2017-2020
CARTIVATOR
Chief Engineer, Aviation Certification Team Leader
Introduce flying cars in various lectures, etc.
・2018-
SkyDrive Inc.
External strategic advisor
・2020-
Tokyo University
Academic Support Specialist
---
License
---
・Master Degree on Architectural Structure
・First Class Architect
・First Class Computational Mechanics Engineer (Solid Mechanics Field) – JSME
---
Media
---
・Landscape Design 2009.2
・Economist 2010.11
・Kenchiku-Gijutsu (means "Architectural Technology") 2016.9
・Internal Paper in Waseda Univ. Architecture "WA" 2017
(all photos by Saori Matsui)